We are having a very dry, and hot (for here) summer, on the west coast of Canada. We have been experiencing drought conditions for the past few months, and have had very little rainfall since winter - and not much then. Our local mountain is bare - first time I've seen it without some snow, even in summer.
We have a fairly large yard, with many shrubs and plants, all of which are suffering. Our rhododendrons are our biggest worry as we can no longer use our irrigation system. Only hand watering, with hose or watering can, is permitted, and only between certain hours. Below are some photos taken at this time of year, so you can see the kinds of plants we are struggling to keep alive.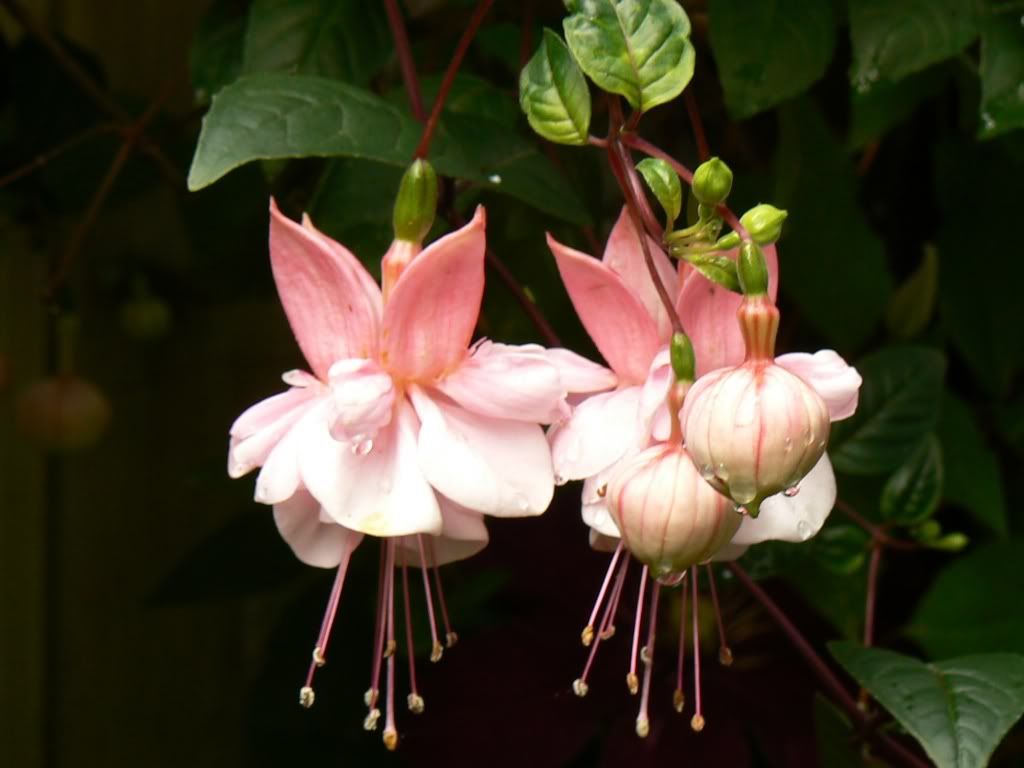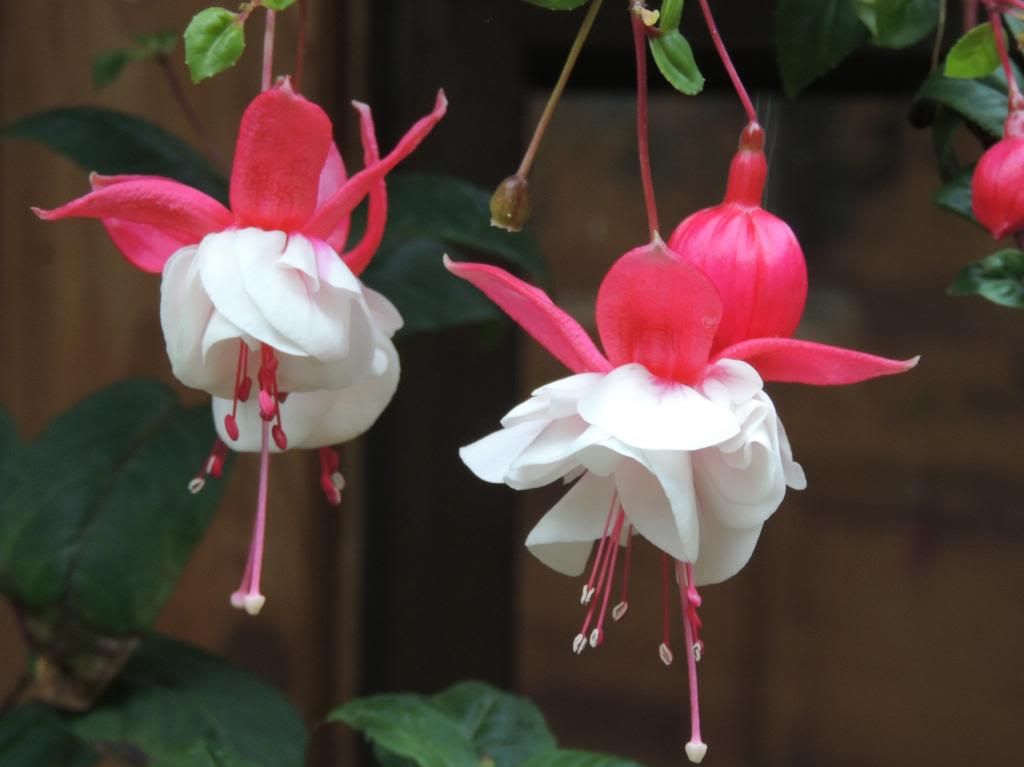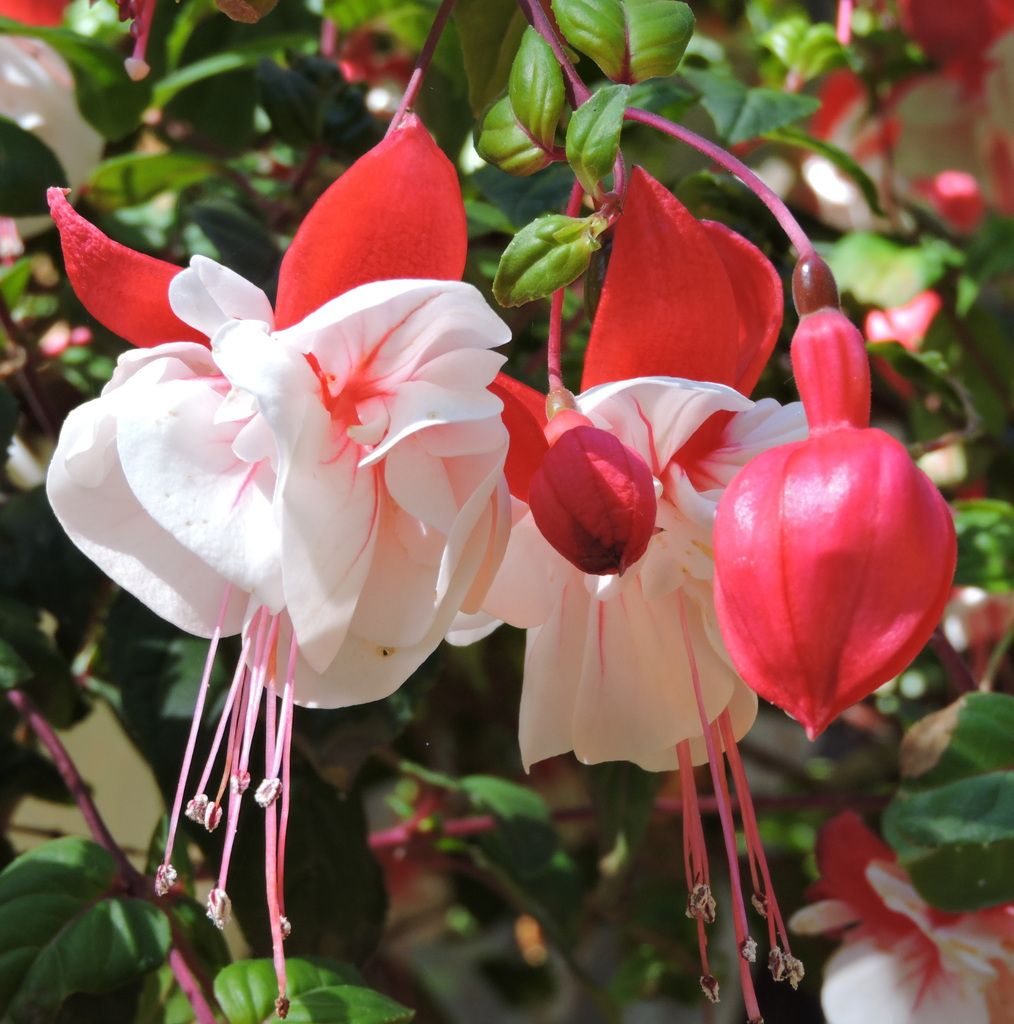 We have many fuchsias, some hardy, and some like the ones above that are outside in pots, but that overwinter in our greenhouse. We grow a lot of flowering plants that the humming birds love, as we have hummers all year here. Below are a few of the plants they love.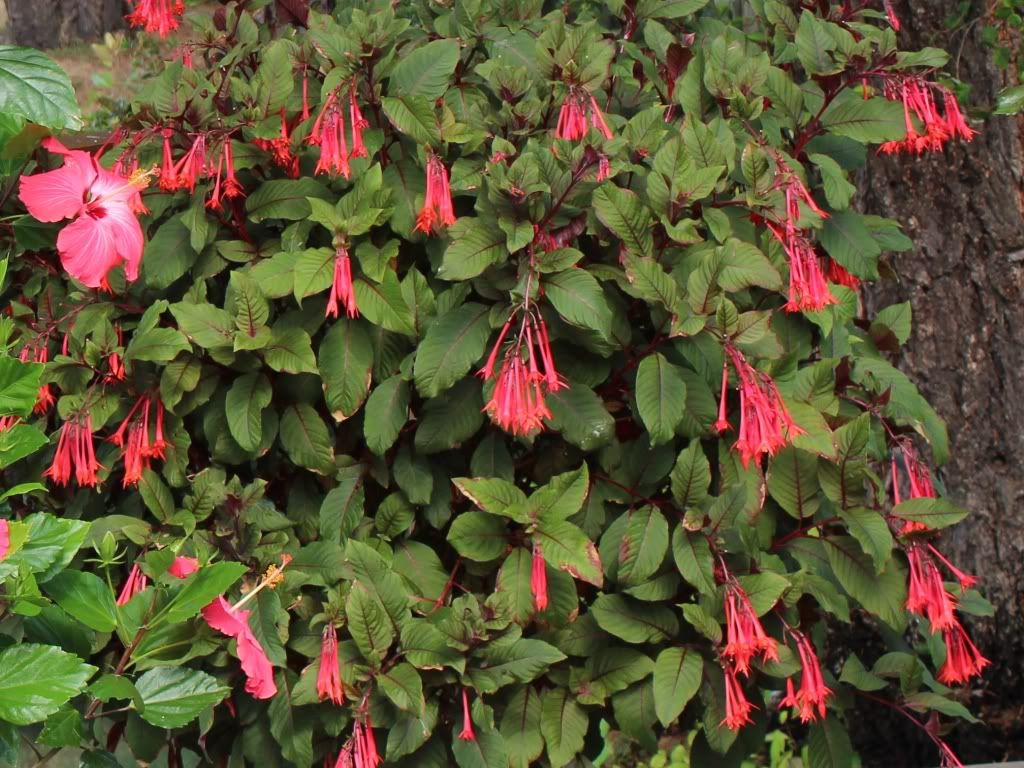 Fuchsia 'thalia' which we have in a pot on our deck. It is also kept in greenhouse over winter. That's a hibiscus peeping into the picture.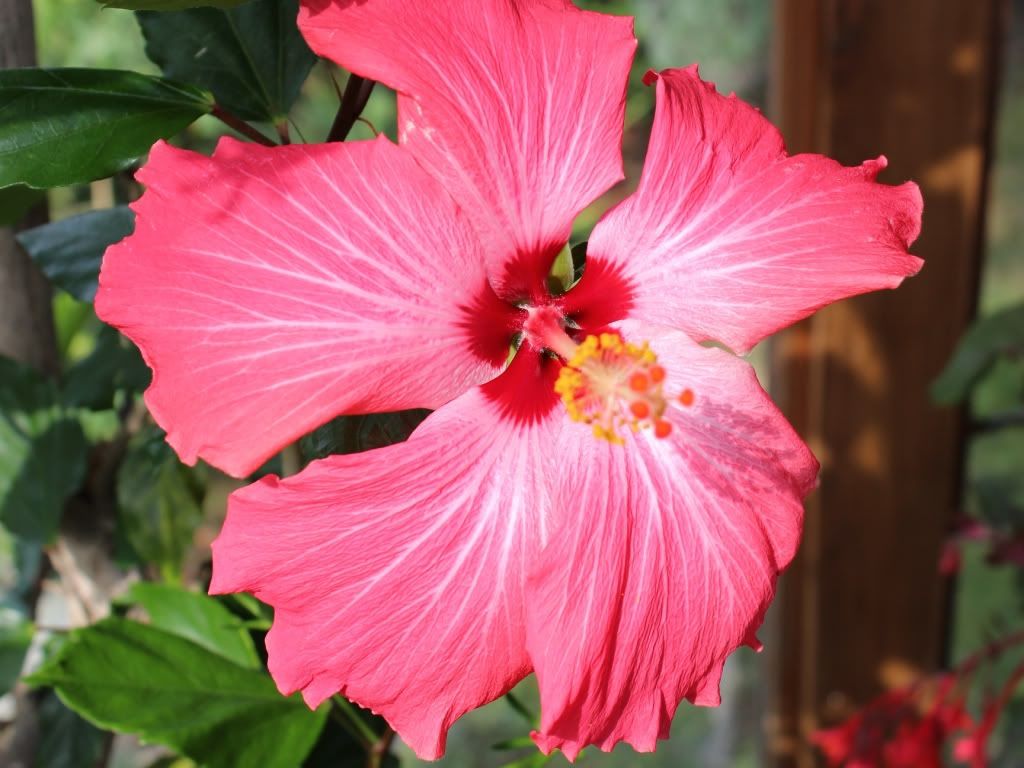 Hibiscus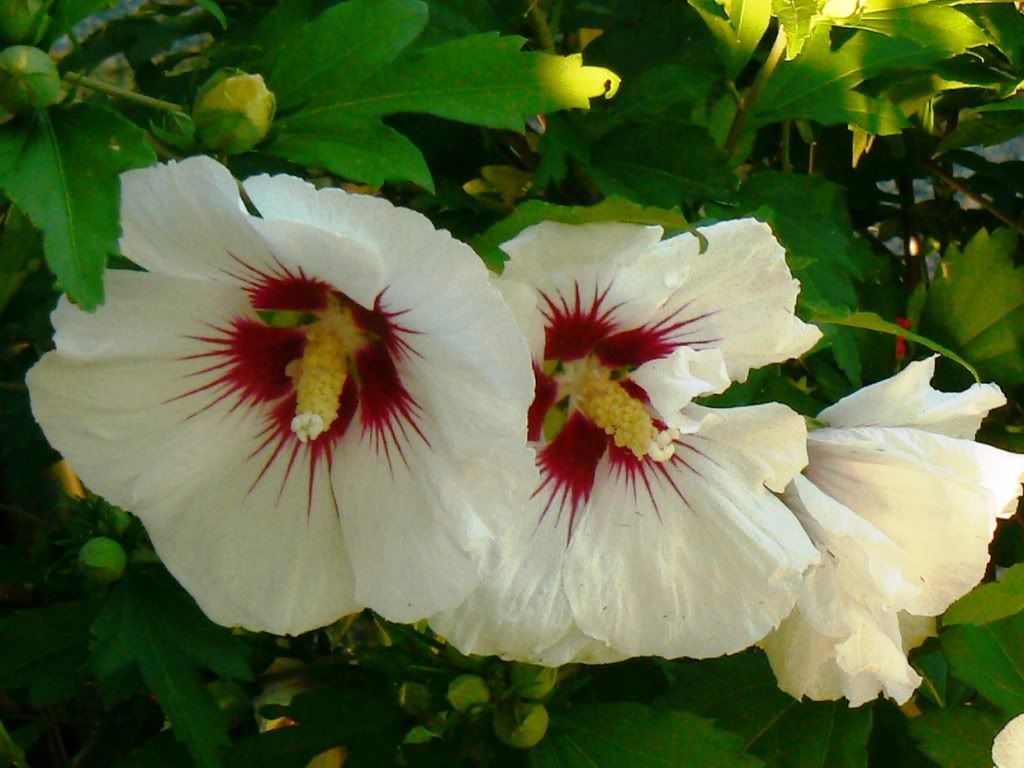 Hardy Hibiscus - 'Rose of Sharon'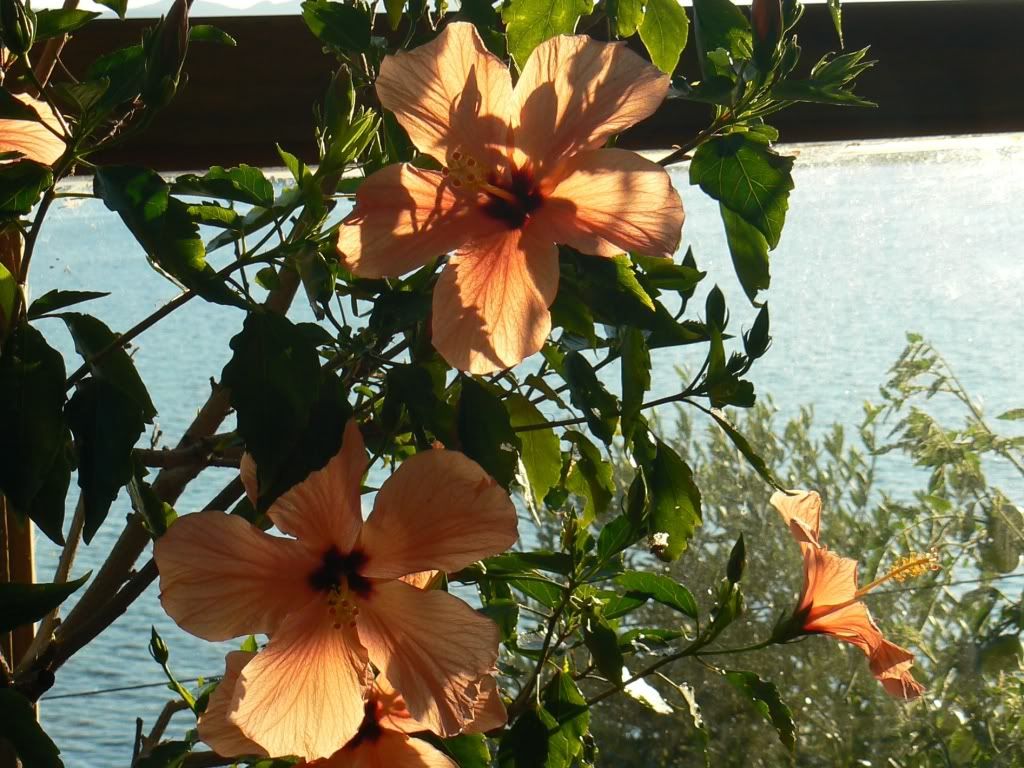 Potted hibiscus on our deck.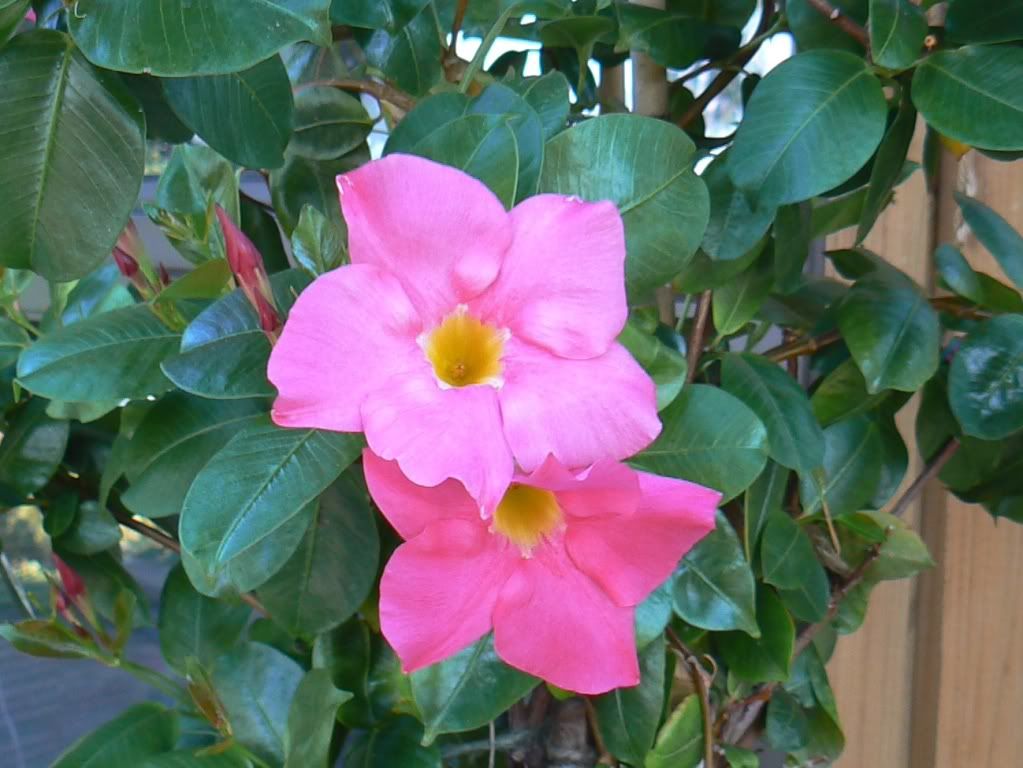 Mandevilla vine.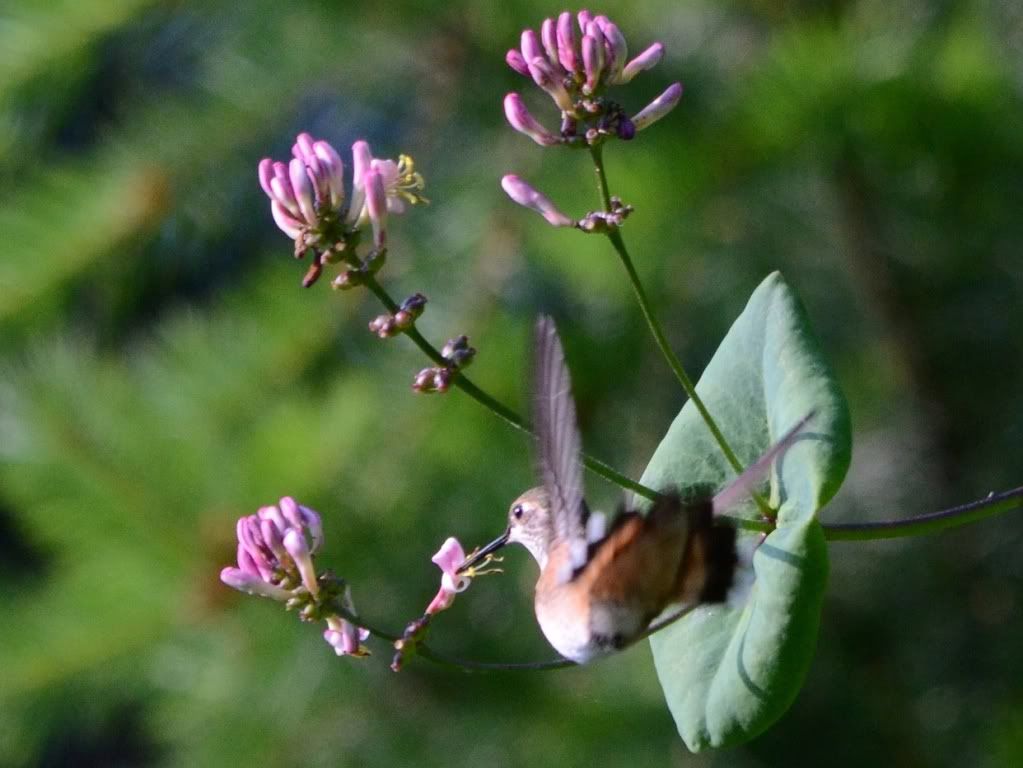 Rufous hummingbird sampling the honeysuckle.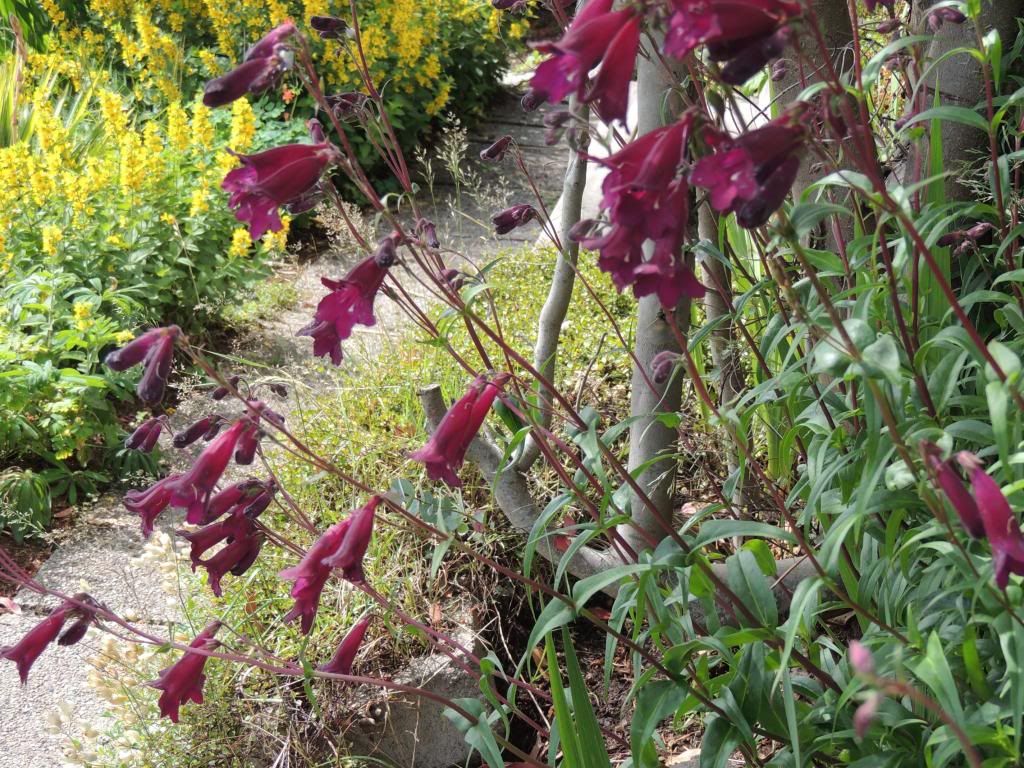 Penstemon is another flowering plant that the hummingbirds love.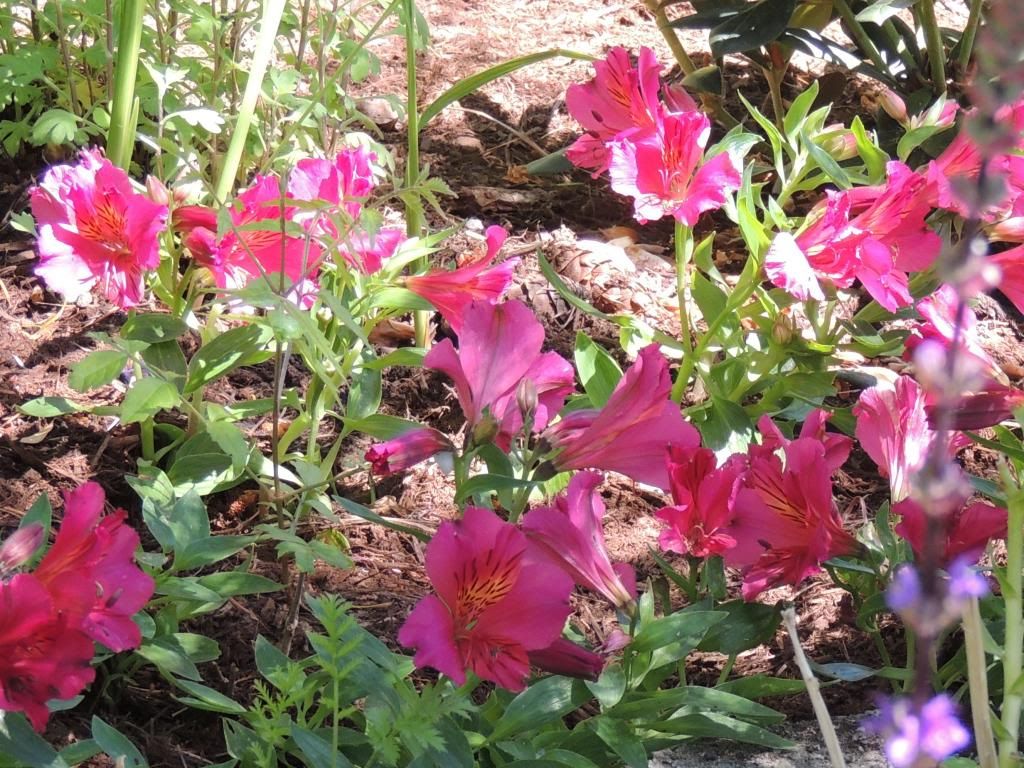 Alstromeria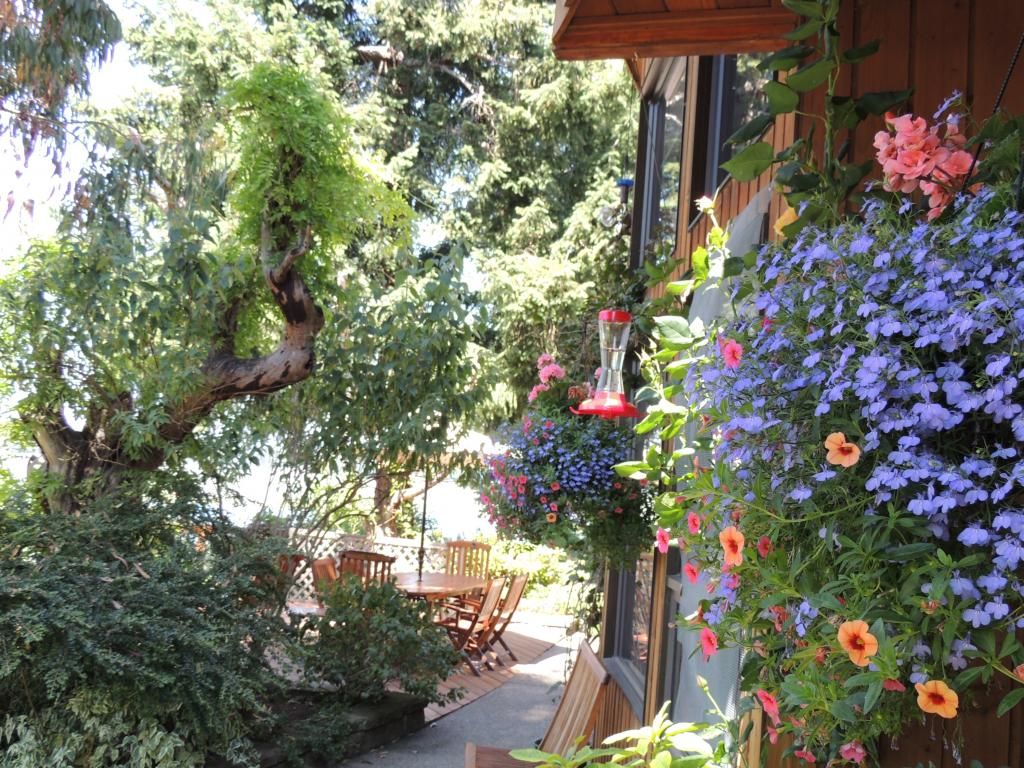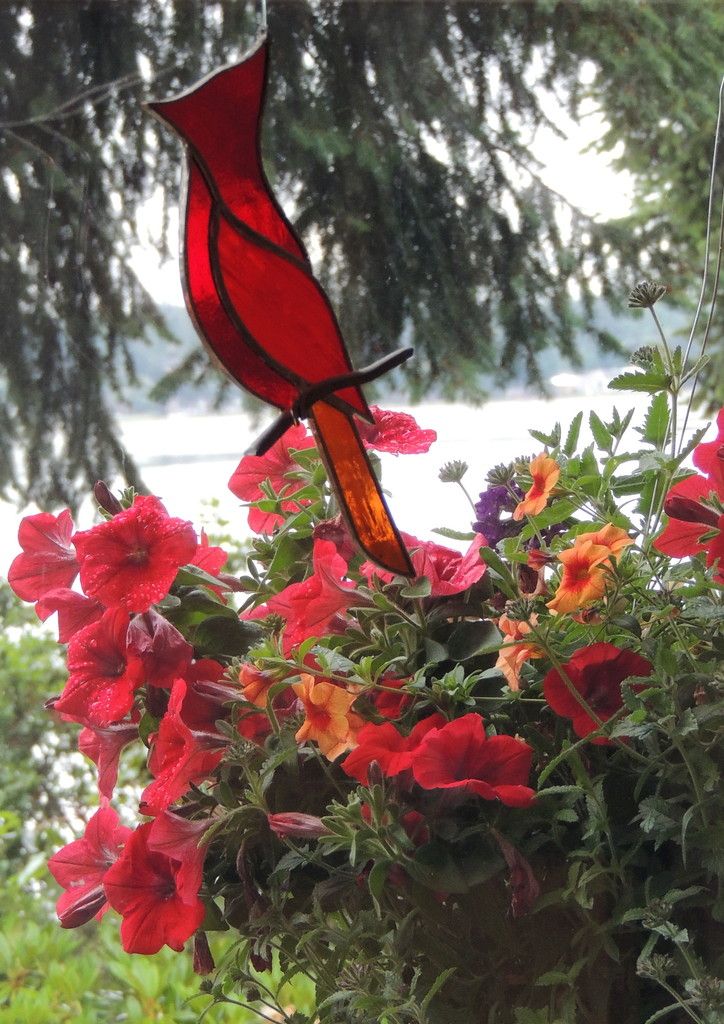 We try to keep the hanging baskets looking decent, but they need to be watered twice a day! The last one, above, was taken from inside, with the 'suncatcher' matching the petunia colours!