Our hot, dry summer came to an abrupt end on the weekend. We had rain - driving rain, and very strong winds. We also lost power for a while.
When we went out to survey the damage in our yard, things weren't too bad, and it was so nice to smell the fresh clean air.
Whenever we get high winds we see a lot of little branches down, and the occasional big one, like below, taken last year.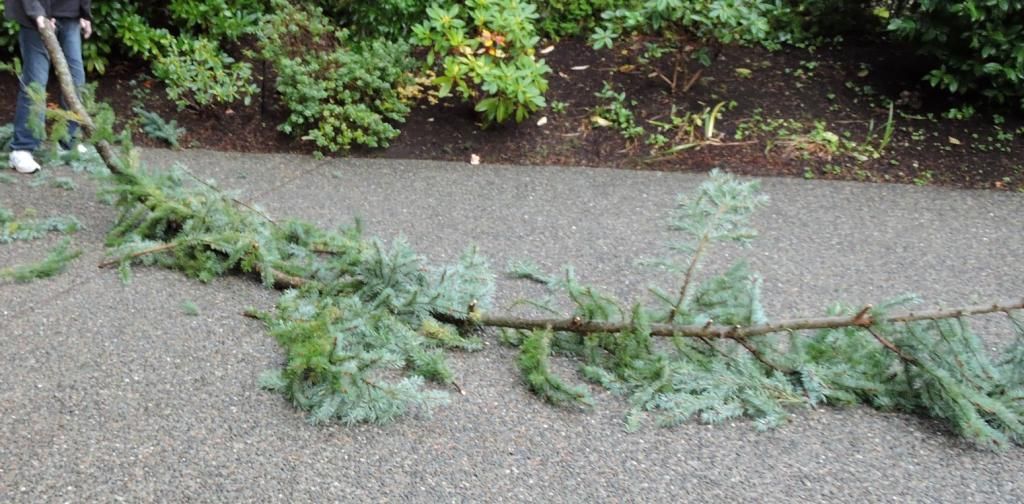 This time was no different, except there were many smaller branches as well, and the ground is now covered with fir needles (the red ground cover in photos below) which of course will get trekked through the house!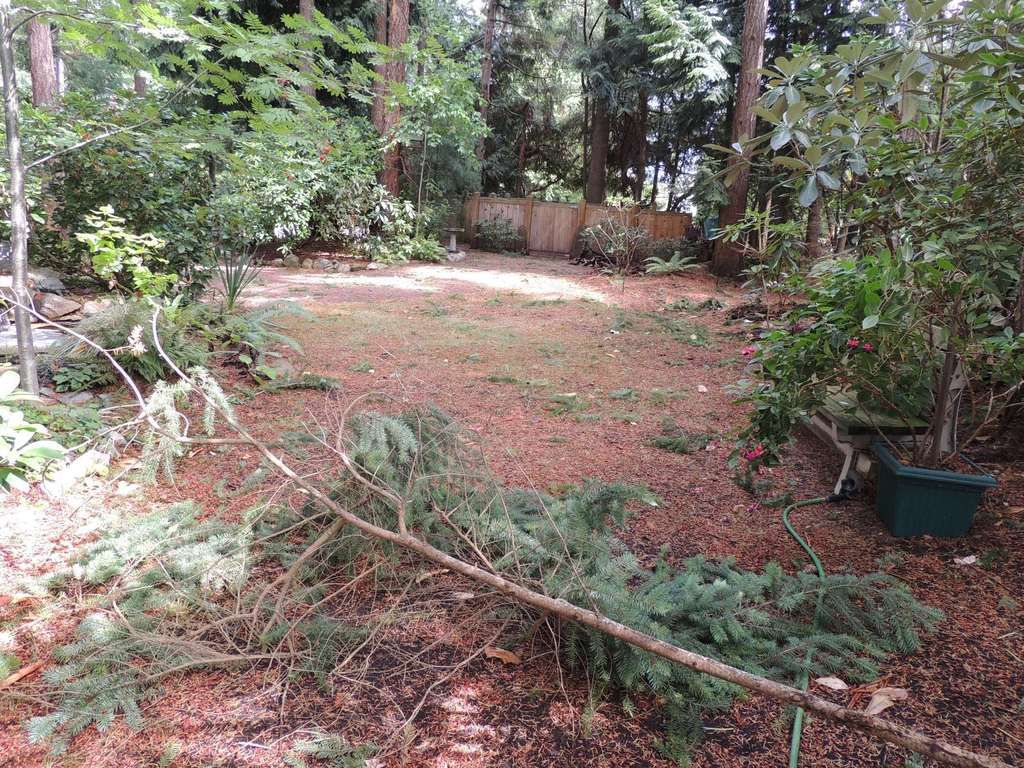 Generally we fared much better than other places. Vancouver, our largest city in BC was hit much harder.
Some homes are still without power.
http://www.theweathernetwork.com/news/a ... age/56440/