On the other side of our property we have a much different garden space. It faces South East, which in this hemisphere means it is on the sunny, warm side. The garden we have here, by the ocean, is much more of a Mediterranean garden. We do have some rhododendrons there too, but they are ones that can stand less shade and more light.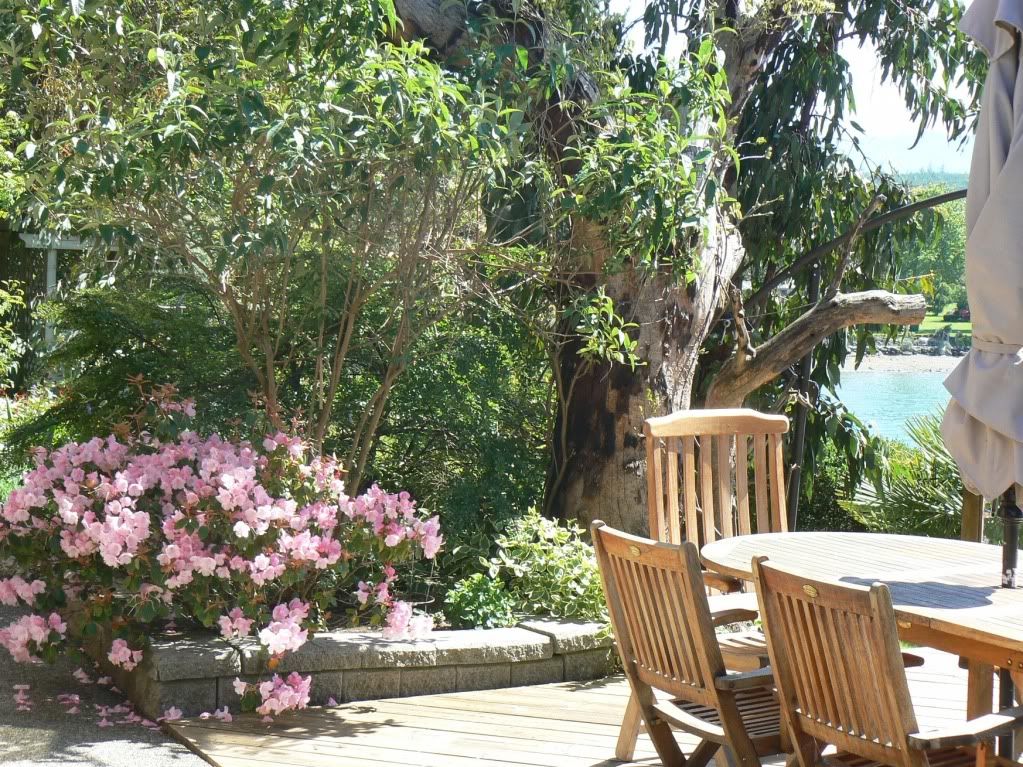 This photo was taken last week - and celebrates the weekend we were finally able to put our deck furniture out. With summer approaching we will be eating out here a lot!
Above you can see that we even have a palm, and eucalyptus trees! The eagle statue is guarding this side of our property!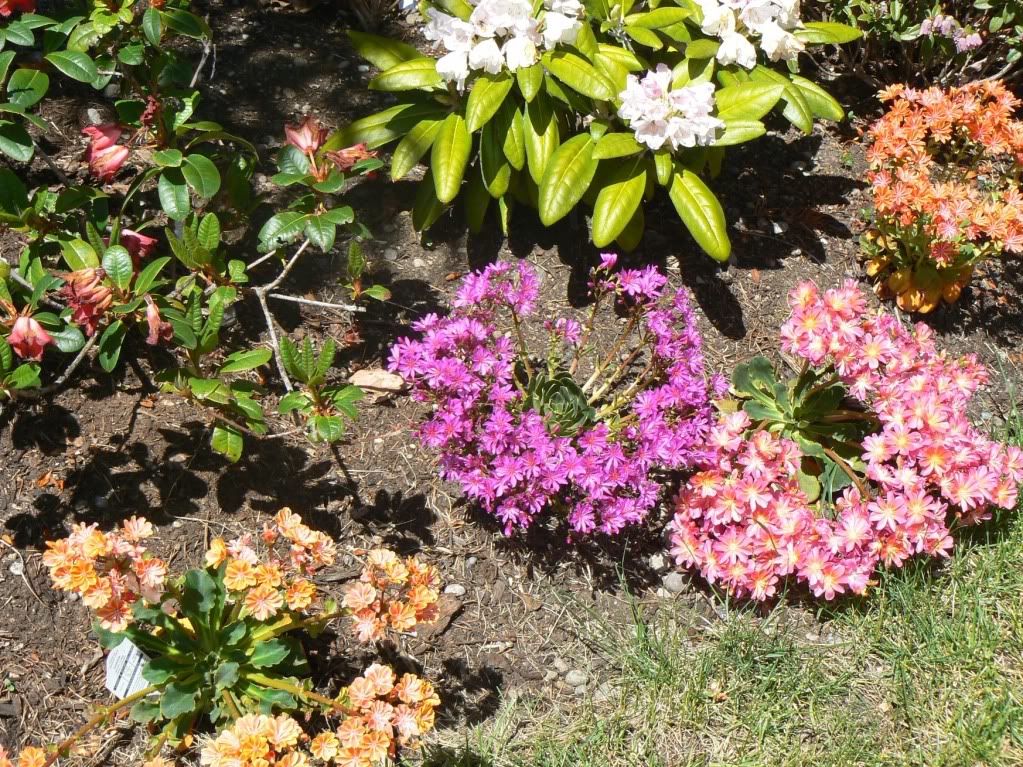 These colourful little plants, Lewisia, (
L. cotyledon
) love the heat and good drainage.
http://www.portlandnursery.com/plants/n ... isia.shtml
They are among my favourites.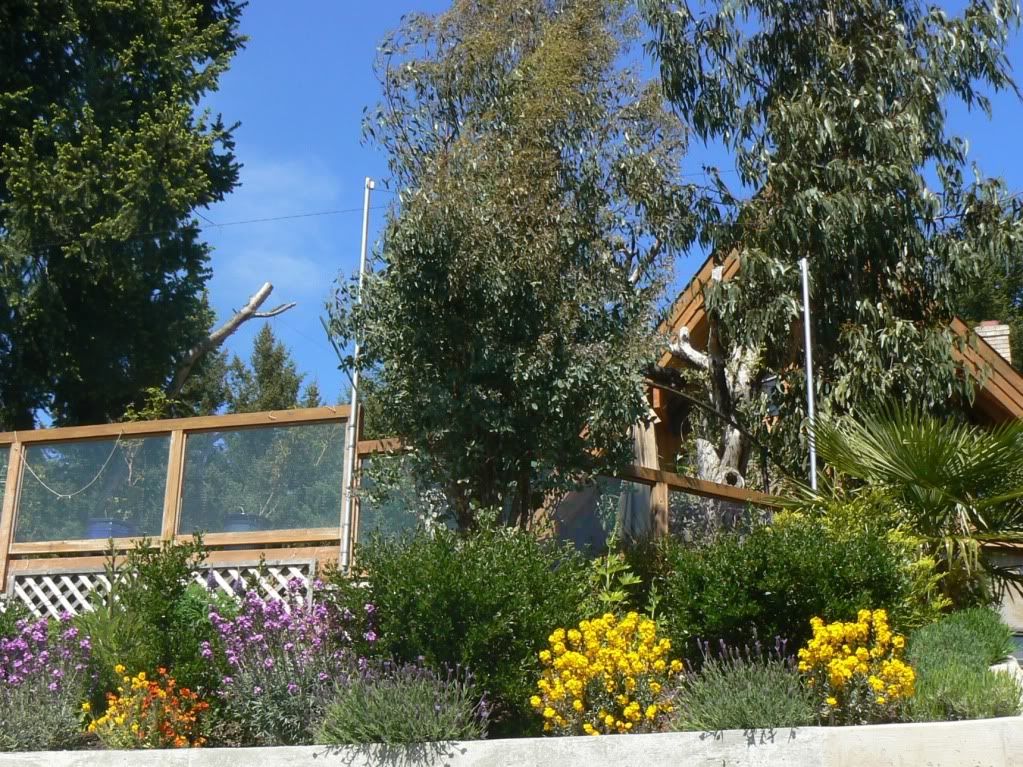 Along a low wall we currently have wallflowers blooming - the fragrance is divine - I love these old-fashioned flowers. You can also see that we really do have eucalypts - but they are not happy when the cold winter winds blow across the water, and we have had to severely prune their wind- and frost-burned branches.
These two posts were made, as promised to Aussie Al!